Rodin, what's new
See all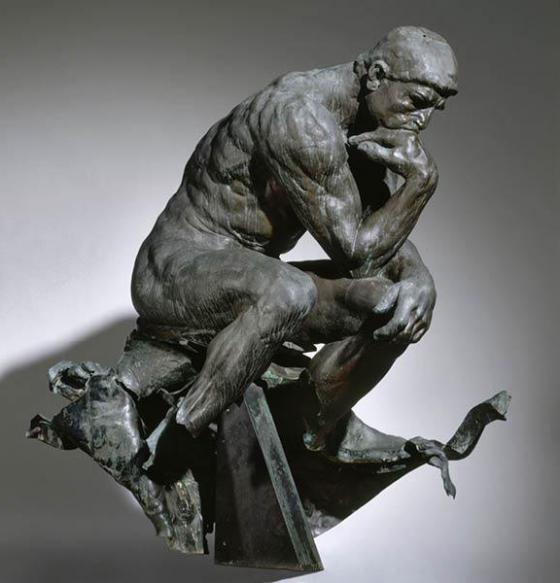 The Thinker, 1880–81. Auguste Rodin (French, 1840–1917). Bronze; 182.9 x 98.4 x 142.2 cm. The Cleveland Museum of Art, Gift of Ralph King, 1917.42.

Rodin—100 Years
From September 1, 2017
The Cleveland Museum of Art, OH, USA
The Cleveland Museum of Art marks the centennial of Rodin's death with a display of works from the museum's permanent collection. During World War I, while the museum's original building was still under construction, trustee Ralph King began negotiations to acquire works from Rodin. The first work to enter the collection was a monumental Thinker, acquired by King in 1916 and donated the following year. Rodin also agreed to cast a special version of his great breakthrough sculpture The Age of Bronze for the museum. Other lifetime casts were donated by civic-minded Clevelanders, and one by Rodin himself. The museum eventually acquired more than 40 works spanning the artist's career in a wide variety of materials, including the magnificent, larger-than-life plaster sculpture Heroic Head of Pierre de Wissant. The monumental Thinker, one of the museum's signature works, has graced the south entrance since 1917 and was severely damaged by a bomb in March 1970.