Rodin, Ups & Downs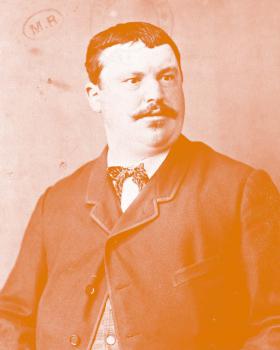 25/40
Looking for Balzac
I eventually found my Balzac! His name was Estager and he was a cooper's cart driver in Azay. I'd traveled the region of Tours for months in search of someone who looked like the author of The Human Comedy.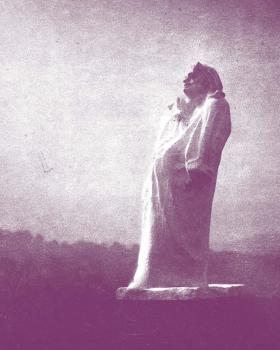 26/40
Balzac
My Balzac, the apple of my eye, was the most harshly criticized of all my works! It was described as "an ancient menhir," "a penguin" and "a sack of coal"! But my friends recognized its worth. "You have never before achieved so much," wrote Monet, "it is absolutely beautiful and grand, it is superb."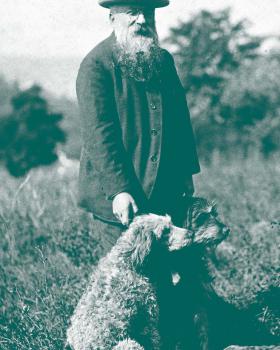 27/40
Life at Meudon
I liked to get away from Paris. I found peace and tranquility at Meudon, where I lived with Rose, surrounded by my animals: Coquette the cow, Rataplan, Moka and Quinola the horses, my dogs Lulu and Dora, the swans and the old monkey.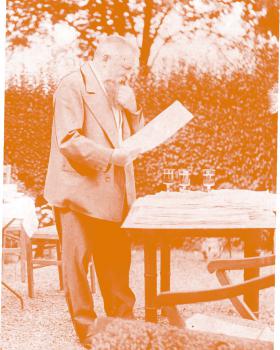 28/40
A day at Meudon
I would get up at 6 a.m. and draw while my barber, Monsieur Costa, attended to me. At 8 a.m. I opened my mail and dictated my letters, then spent the rest of the morning with my visitors. I had lunch at midday before setting off to my Paris studio where my models and sitters were waiting for me.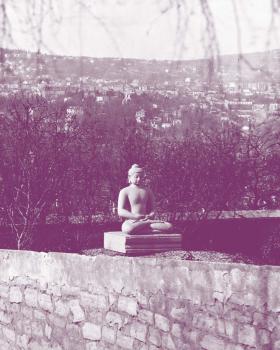 29/40
Rodin the collector
A Buddha from Borobudur came to join my collection of antiques in the garden at Meudon. I had a pavilion built to house my mutilated gods. I had almost six thousand, from ancient Greece, Rome and Egypt and from the Middle Ages.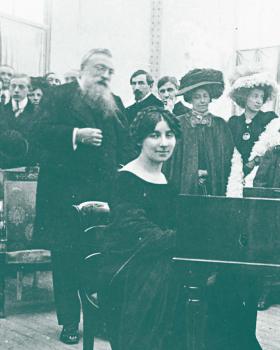 30/40
Rodin and music
At Meudon, I loved to listen to Wanda Landowska playing the harpsichord. I sometimes had a little group of musicians come and play Bach, Gluck, Mozart or Beethoven in my bedroom while I was still in bed, and I would let my soul soar to their melodies.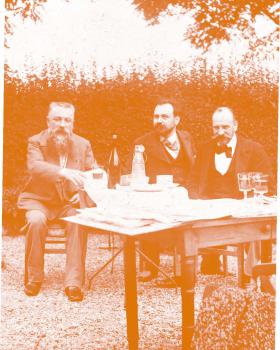 31/40
Social life at Meudon
I enjoyed being visited at Meudon. King Edward vii of England came, and so did Mrs Roosevelt, but I preferred visits from my artist friends, Antoine Bourdelle, Jules Desbois, Eugène Carrière and Isadora Duncan.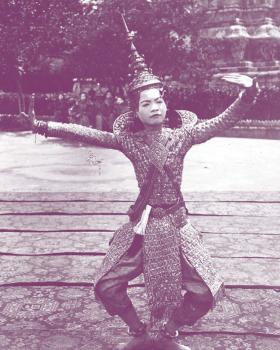 32/40
Rodin and dance
I saw all the greatest dancers: Isadora Duncan, Nijinsky, Loïe Fuller… My last passion was for the dancers of the Royal Ballet of Cambodia. What bliss! They represented all the beauty of the world. I would have followed them all the way to Cairo.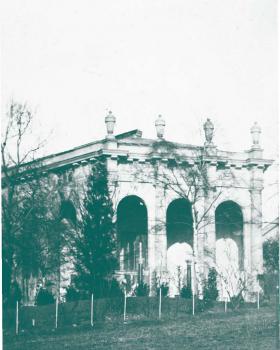 33/40
The Pavillon de l'Alma
For the Paris Universal Exhibition of 1900, I had a pavilion built on Place de l'Alma where I could exhibit my works as I liked. After the exhibition, the pavilion was transported to the garden at Meudon, where it became my studio.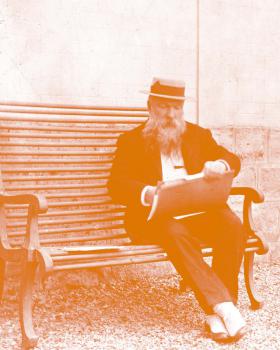 34/40
Rodin the draftsman
Before I became a sculptor, I loved to draw. My sculptures were like multi-dimensional drawings. I exhibited three hundred of them at the Galerie Bernheim-Jeune, I was very fond of those little sheets of paper!
35/40
The portrait of Pope Benedict xv
I made a portrait of the Pope in Rome, but he would only sit for three sessions and it was difficult to capture impressions of his appearance in such a short time. He didn't like my way of working. I came away with a lot of photographs and worked very hard to make something of the portrait. But the Pope was disappointed by the result.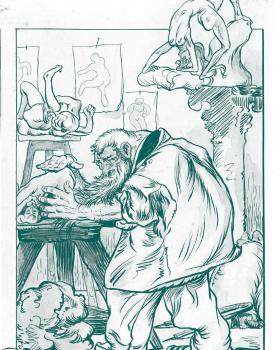 36/40
Rodin, a misunderstood artist
I experienced old age as a trial, I was overwhelmed by despair. My career was punctuated by ordeals and scandals. I was worn out, weary both of slander and of lavish praise. The final battle for the creation of my museum exhausted me.